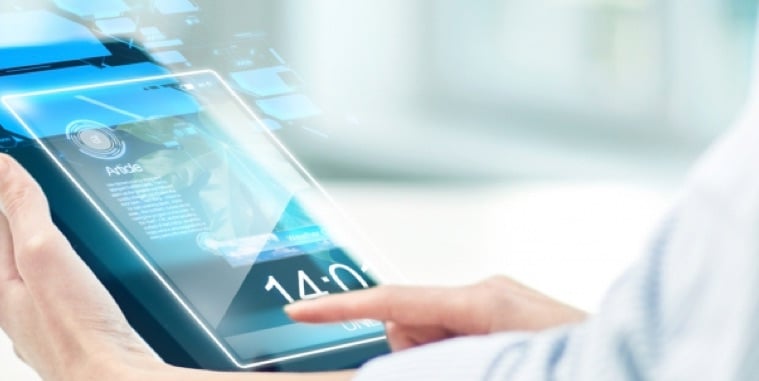 The demand for quality and trustworthy product information is crucial these days. More than ever before, consumers are buying their products online and will often refrain from a purchase if the information is not present or incorrect. If products are not visible online, either because some fields are not correctly filled in, or when a product image is not of good quality, the product will most likely not be sold. Enhance your online conversion by always offering correct and complete product information.
Product Information Management system
Using a Product Information System (PIM) system, you can manage all your product information from one platform and exchange it with other systems or channels. This way, you have complete control over large amounts of product information and are no longer depended on different systems.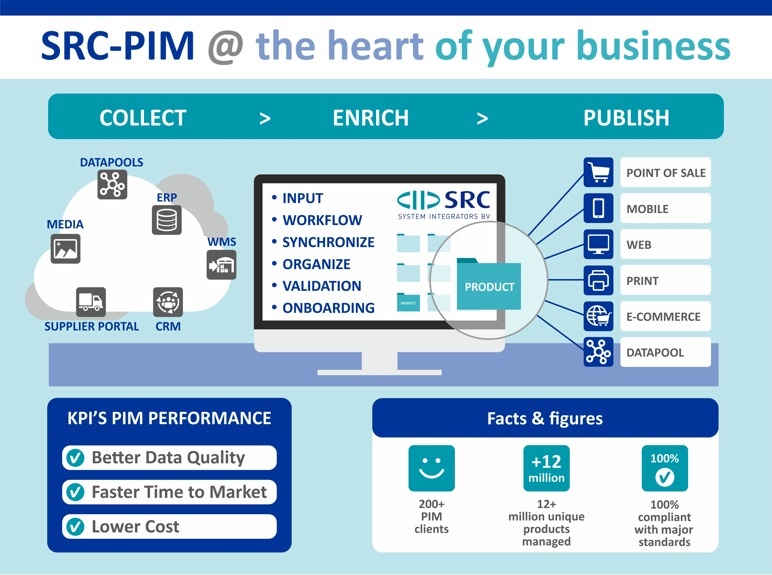 With the advent of e-commerce and mobile commerce, the importance of high-quality digital product information has increased tremendously. Selling a product in a digital world now lives or dies by complete and accurate product data.
Single source of truth
A proper PIM system is the core of your business in which all product information comes together. Although this might sound like an ERP system, a PIM system is quite different. This is because an ERP system manages transactional data, while a PIM system functions as the central location in which all product information is located, like for example the marketing or logistic information. A PIM system is enriched with information that is imported or synchronized from another source, like an ERP system, WMS, supplier portal or data pool.
By using workflows, all different departments within your organization can add information in a PIM system, all the while enriching the products. Workflows may be used in case different departments are responsible for other languages, marketing texts or digital imagery. After the information is automatically validated by the PIM system, products are considered complete and can then be exported to a web shop, data pool or any other system.
Seamless integration
To make optimal use of a PIM system, integration is possible with applications that are already in place or that will be in the future. Like for example, a connection to an ERP or WMS system, web shop or data pool.
Who can use PIM?
Every organization that needs to process or enrich a lot of product information, in order to make sure it is published online correctly and complete, will benefit from implementing a PIM system. The same goes for companies in which different departments are responsible for only a part of the product data, or companies that are active in different countries or make use of separate marketing channels. In short: if you want to manage your product information efficiently and want to share it with different systems and channels, then a PIM system will definitely be a valuable asset for your organization.
Benefits of a PIM system
All information is stored consistently
Information needs to be entered only once
The quest for searching information is over, all information including the history will be in one system
All relevant information is exchanged easily with other systems or channels
Excellent data quality
Reducing costs and mistakes
Less manual labor
Faster time-to-market
Being in control of your product information, from validation to synchronization