You are never too old to learn. In the spirit of that traditional saying, we explore all the functionalities SRC-PIM has to offer in these 'PIM Expert' blog series. Our guest bloggers Bastiaan, Emiel, Max, and Patrick take you on a journey through our PIM software, offering tips & tricks to both the novice and expert user. Today, we cover workflow functionality.
What does Workflow do?
Within our SRC-PIM solution, you are in control during all product management phases in your company. The collection, enrichment, and publication of product information happen in one place for the entire organization. With Workflow, product owners can manage the product information, logistics managers can add transport information, and marketers can add their digital assets. The number of people daily managing and processing product information depends on the size and type of organization. In any case, it is important to streamline the data processing within your organization using workflow. By making departments or persons in your organization the owners of specific data, you quickly discover what data is missing and what is needed to complete the data, leading to more transparency and efficiency. This prevents data from being exchanged by email or Excel and valuable information from getting lost.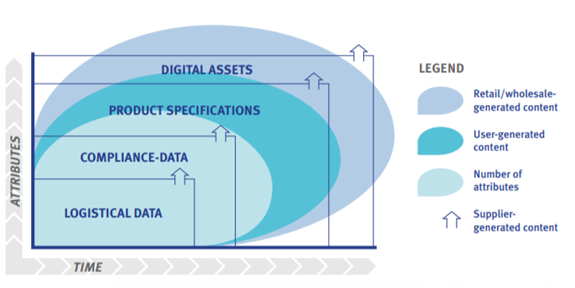 What does Workflow do?
SRC-PIM has a workflow functionality that can be tailored to your organization's needs. The necessary components and steps within a workflow are determined together with you, after which SRC completes setting up the workflow in SRC-PIM.
Item creation
By using workflow, the creation of a new product within SRC-PIM is secured.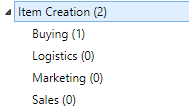 Workflows can be linked together so that they are executed in sequence. But the workflows can also be run separately or simultaneously.
By default, each workflow has an accept action and a reject action, and these actions can be configured individually for each workflow.

This way, different actions can be assigned to the function accept and the function rejects per workflow.
For instance, an item can be validated against specific rules and a user can accept the item. After this acceptance, the following workflow can be triggered, so that the next department can start its activities on the item.

An acceptance can also start a publication to a specific target system or initiate a subsequent workflow.
When an item is rejected, it can return to the previous step in the workflow, so that the item creation process is completed properly.
Review imported items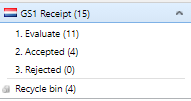 Workflow can also be used for evaluating items that have been imported into SRC-PIM, for example via a subscription to a data pool.
In this case, a relatively small workflow is set up in SRC-PIM, whereby an accepted item is either released for distribution to a follow-up catalog within SRC-PIM or is released for forwarding to a follow-up system outside SRC-PIM, for example, your ERP system.

Optionally, the workflow can be set up in such a way that items that have already been accepted in the past are automatically placed back in subset 1. Evaluate, if the information of the item has changed compared to the last moment the item was accepted and synchronized.
Notifications
It is possible to receive notifications by e-mail as soon as an item is ready for the next step in the workflow. These notifications can be sent immediately, periodically, or both. Multiple receivers can be set per notification. This way, you are always aware of where a product is in the workflow and it is possible to prevent products from getting stuck in the process.
Still, need some help figuring out the workflow functionality? Then get in touch with our Helpdesk right now, and they will be happy to help you. You can reach our Helpdesk via customerservice@src.nl or +31(0)229 233 154.