Leider ist unser Newsletter noch nicht auf Deutsch verfügbar.
After being absent for some time, we are proud to present you the latest edition of our absent SRC. In this newsletter, we inform you about all recent developments at SRC: news, events, webinars, product updates and so on.
As for the whole world, 2021 was also an interesting year for SRC. We welcomed new colleagues, including our new CEO Paul, we strengthened our development team with 2 new developers, we launched a new PIM GUI and a new website. And this was just the beginning.
You can expect a lot of new developments from us again this year. In the PIM Expert Webinar last Thursday we already lifted a small corner of the veil. We are looking forward to it immensely and hope to make it a great year together with you.
---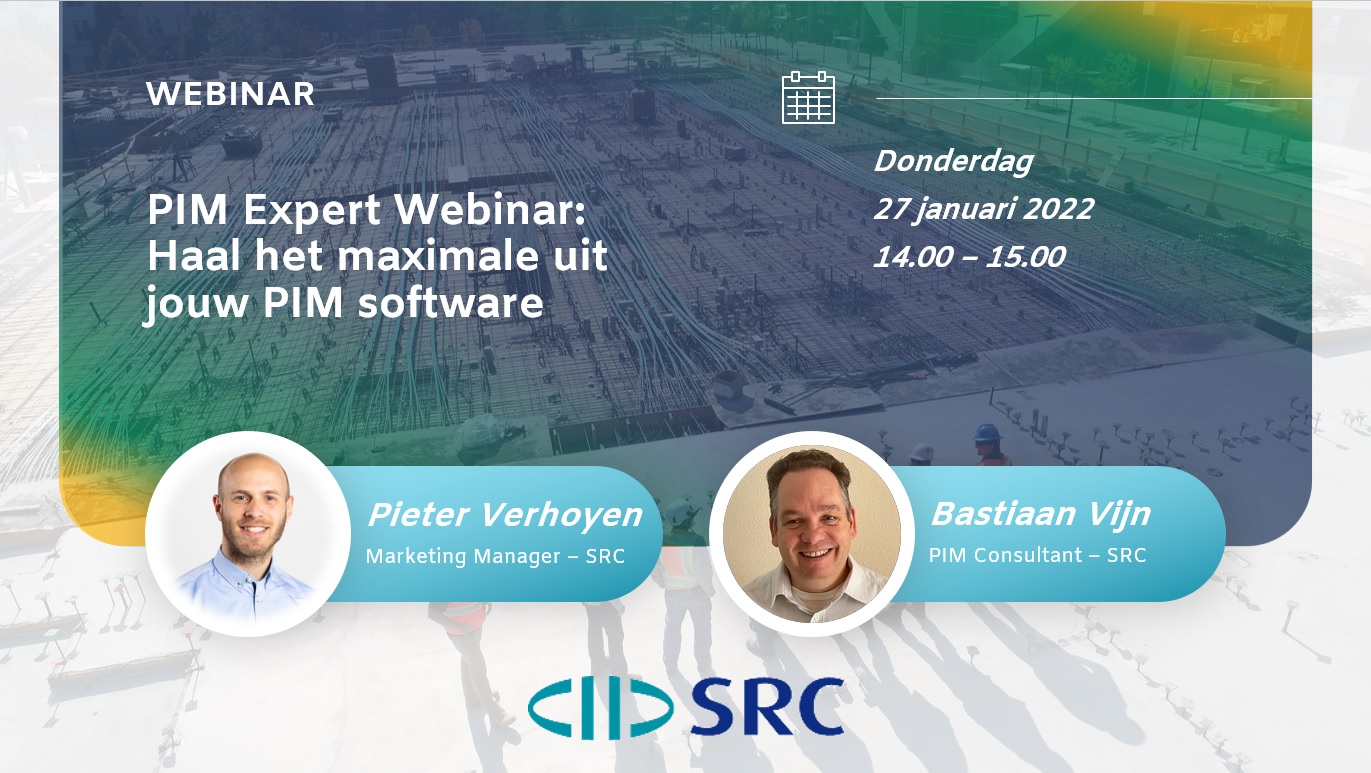 PIM Expert Webinar – Get the maximum out of your PIM software

Afgelopen donderdag presenteerden wij in de eerste editie van ons PIM Expert Webinar onder andere onze nieuwe PIM gebruikersinterface, enkele handige tips & tricks en onze PIM product roadmap voor 2022. En wat er nieuw gelanceerd werd in 2021, mocht u dat gemist hebben.
Last Thursday, in the first edition of our PIM Expert Webinar, we presented, among other things, our new PIM user interface, some useful tips & tricks, and our PIM product roadmap for 2022. And what was newly launched in 2021, in case you missed it. This webinar was conducted in Dutch, but will be available with English subtitles soon.

Missed the webinar? Watch the recording
---

The PIM Expert explains: DAM & GS1 validations

Regularly our PIM experts write blogs that both the PIM-beginner and experienced user can get started with. This time we highlighted the GS1 DAM validations. How to make sure your DAM images are compliant for publication? Find out in our latest PIM blog:

Read "The PIM Expert explains: GS1 DAM Validations"
---

Tip: Release Notes in SRC-PIM

Occasionally we get the question where our Release Notes can be found in SRC-PIM. This is very simple! In the bottom left corner of your PIM overview, click on the question mark, and on 'Documents'. A pop-up will appear with all your recent documents. In the folder Release Notes, you will find the most recent Release Notes but also those of the past months can be found there.
---
Stay up-to-date: follow us on LinkedIn!
Do you wish to receive our monthly newsletter directly in your inbox? Subscribe below!